Is Alec Baldwin Going to a Jury Trial?
New videos show the actor shot guns and knew safety rules. Plus, my quest for Baldwin's secret cell phone records from the day of the "Rust" shooting.
Alec Baldwin is on the path to a criminal trial, and I want to cover it in person. The focus will be on exploring whether there are two systems of justice in America— one for the rich and powerful and another for the rest of us.
Click here to read all my reporting about Alec Baldwin's criminal and civil cases over the past two years. If Baldwin goes to trial, I may ask free subscribers to convert to paid to cover my travel expenses.
Recent developments indicate that Baldwin will be facing a jury of his peers in New Mexico for killing his cinematographer Halyna Hutchins on the "Rust" movie set.
Gun safety videos
As I wrote to you a month ago, the special prosecutors were planning to convene a grand jury in Santa Fe on Thursday to get a new indictment against Baldwin for involuntary manslaughter. NBC News reported a judge postponed the grand jury on Wednesday.
The delay may be caused by NBC releasing five new videos from the "Rust' set showing Baldwin shooting guns. The footage raises questions about Baldwin's awareness of gun safety rules, a crucial factor in the involuntary manslaughter charges he faces.
The videos are among "dozens" that special prosecutors received from the  "Rust" producers in October before they decided to recharge Baldwin.
In the videos above, Baldwin is seen shooting guns with blanks. In one video, he's lying on the ground and says to someone off-camera (who could be Hutchins):
I'm going to be shooting right. You mind going on the side of the camera? I don't want to shoot towards you.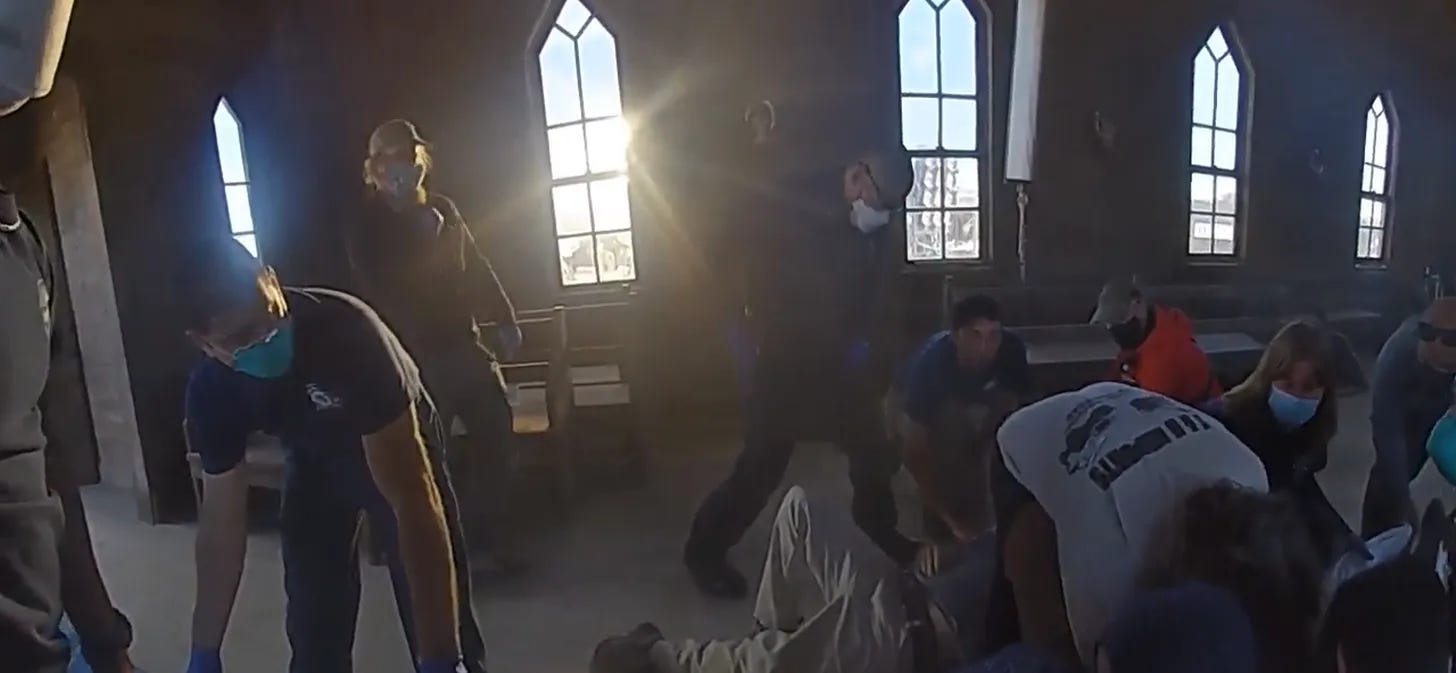 In another video, a woman off-camera says:
Everyone who doesn't need to be right here, like in the path of the gun, can you please move?
I initially thought someone connected to Special Prosecutors Kari T. Morrissey and Jason J. Lewis leaked the videos. I assumed it was intended to show potential jurors that Baldwin pulled the trigger in multiple scenes on the movie set, despite his insistence he did not when he killed Hutchins.
But now I think the videos came from Baldwin's PR/legal team who believed showing the actor knew gun safety rules all along would somehow benefit him. Baldwin clearly knew not to point a loaded gun at someone but did it anyway and shot two people.
Armorer witness list
The armorer for the film, Hannah Gutierrez Reed is set to go to trial in February for involuntary manslaughter. She pleaded not guilty.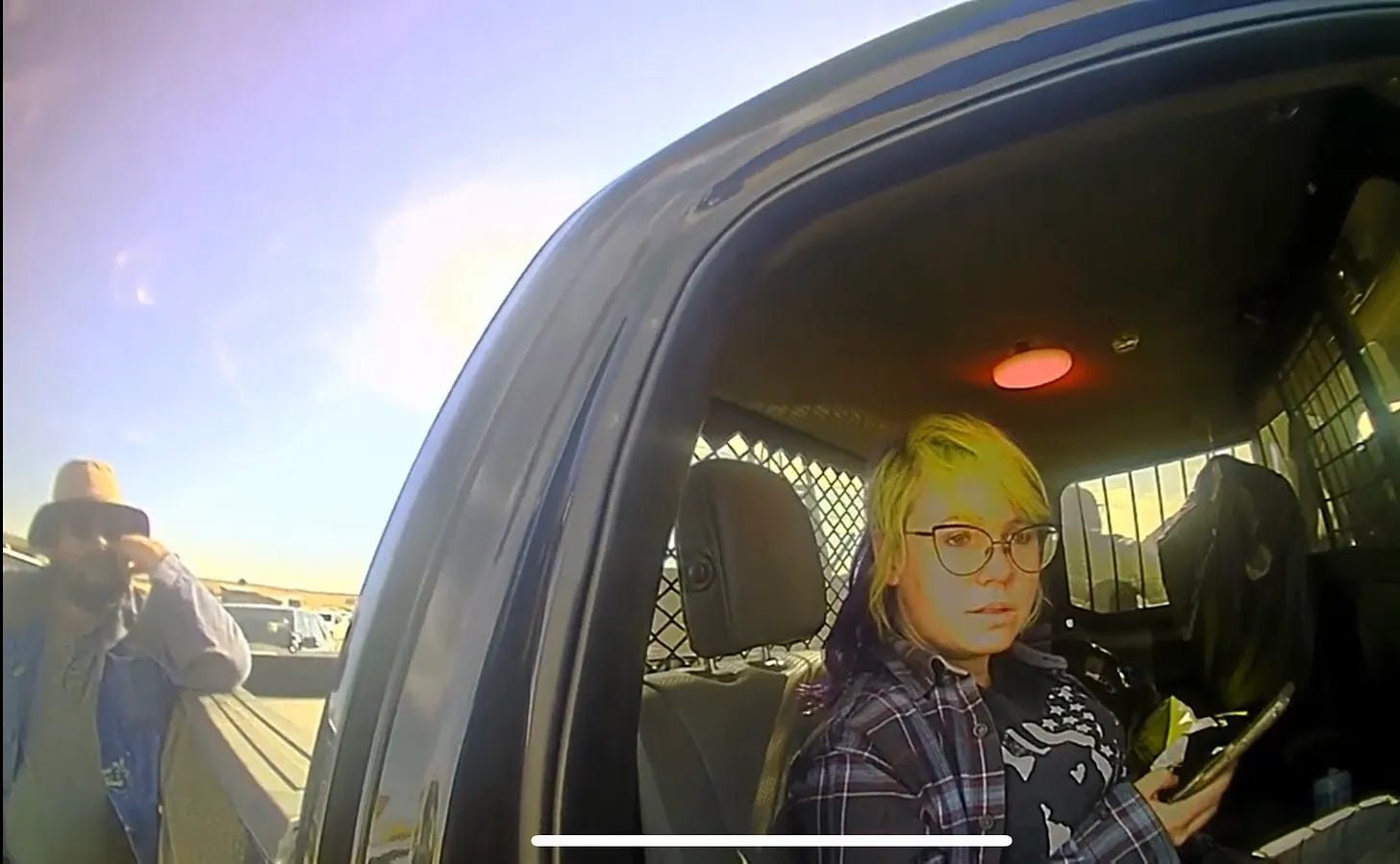 Reed allegedly loaded the gun but did not hand it to Baldwin and was not on the set when Baldwin shot Hutchins.
Also, Reed attempted and failed to get Baldwin to do more training on the difficult cross-draw maneuver. Her lawyer Jason Bowles declined to comment for this story on the developments in Baldwin's case. 
The prosecutors' intent to bring Baldwin to a grand jury can be viewed by the witness list filed for Reed's trial (attached at bottom.) There are 40 people given, but Baldwin is the only one from the movie who is not listed. That would indicate they expect he will be standing trial himself.
Also, the special prosecutors have recently been subpoenaing documents and videos related to the shooting from the producers. (You can see all their filings here.) All this evidence can be used against Baldwin too. 
My quest for Baldwin's secret phone records
I have an update on working behind the scenes for over a year to get Baldwin's cell phone records about the shooting. The Santa Fe sheriff released a summary of the records but not the digital evidence.
The detectives' report says there were no calls on the day of the shooting (Oct. 21, 2021) even though Baldwin is seen talking on the phone in videos and photos.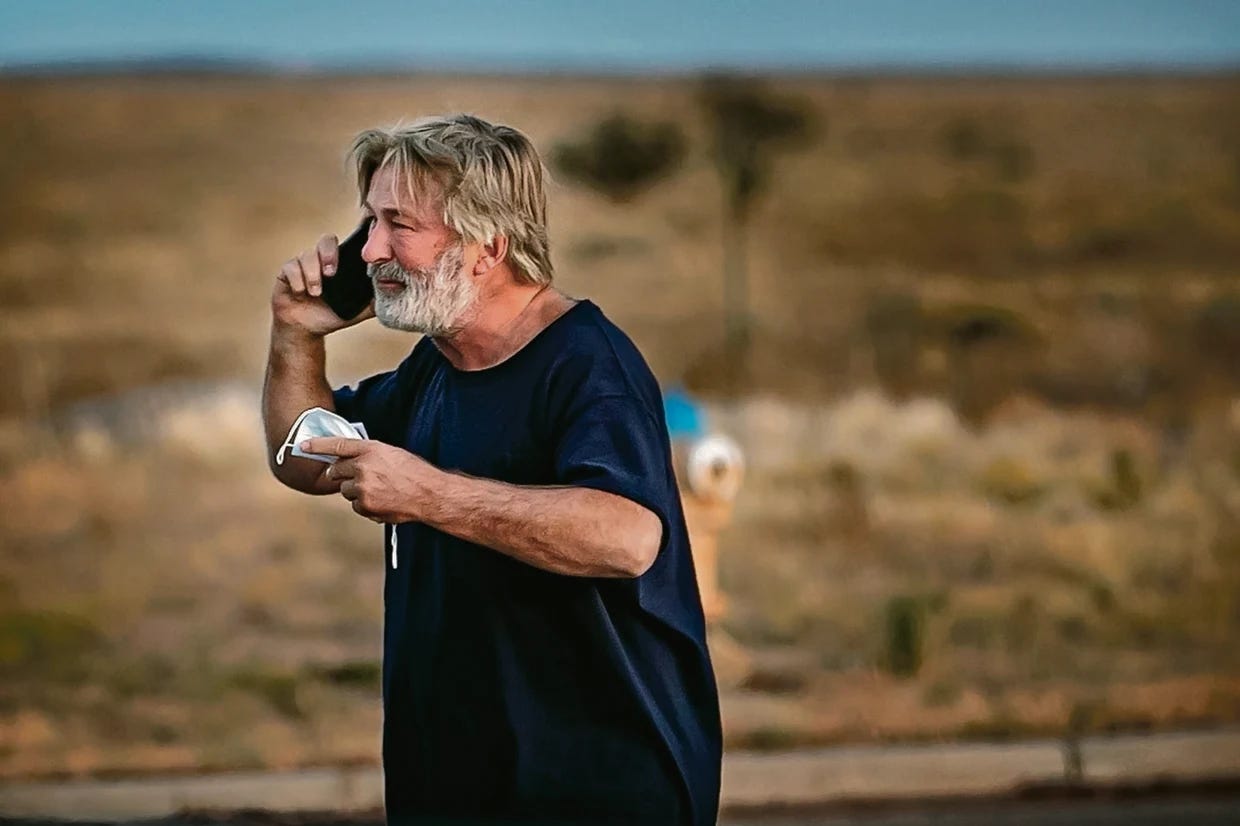 A source close to the former prosecutor recommended I use New Mexico's Inspection of Public Records Act to get the records from the sheriff's office. I put in a formal request on April 1 that I wanted…
Keep reading with a 7-day free trial
Subscribe to Emily Posts News to keep reading this post and get 7 days of free access to the full post archives.