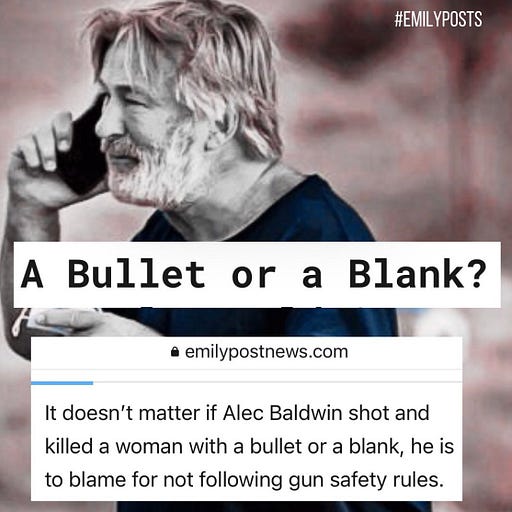 Oct 25, 2021 • 17M
Listen to the article [AUDIO]: A Bullet or a Blank? How Alec Baldwin Shot and Killed a Woman With a Real Gun
Listen to the article with weekend updates
Reporting facts from inside DC. Investigations into Afghanistan withdrawal, COVID pandemic, gun control, policing and more.
The podcast - audio version- of my first article about the Alec Baldwin shooting is ready. You can listen on your favorite podcast apps too.
This audio version has some updates with what we know about the Baldwin shooting from the weekend. Hopefully we will get more information from the Santa Fe sheriff's investigation soon. The link to the text is here…
Listen to this episode with a 7-day free trial
Subscribe to Emily Posts News to listen to this episode and get 7 days of free access to the full post archives.