Discover more from Emily Posts News
A newsletter from inside D.C. about power, politics, culture, health, breaking news, the Second Amendment, celebs, media, royals and recommendations.
POLL: Who's to Blame for Daylight Saving Time?
The Sunshine Protection Act passed the Senate once but stalled in the House, Biden won't take a position
Good Morning an hour early! Get ready for sunset at just 5:05 p.m. tonight. It's all downhill from here, folks. First poll question:
(Scroll down for more poll voting on who's to blame…)
Stalemate in D.C.
The last I wrote to you about my semi-annual nightmare called Daylight Saving Time, there was hope that Congress was about to fix it. Now, there is no chance unless the public starts a groundswell. (Call your congressman!)
This isn't a partisan issue. The Senate passed under unanimous consent last year the "Sunshine Protection Act" to makes permanent Daylight Saving Time. (My detailed story below.)
Unfortunately, the House couldn't get the bill to a vote because of regional differences and lobbyists who disagree that the set time should be an hour earlier.
Both the House and Senate reintroduced the bill this year to stop falling back our clocks, but the committees haven't even addressed the issue. The problem is no one has the political will to stick to standard time or the better time.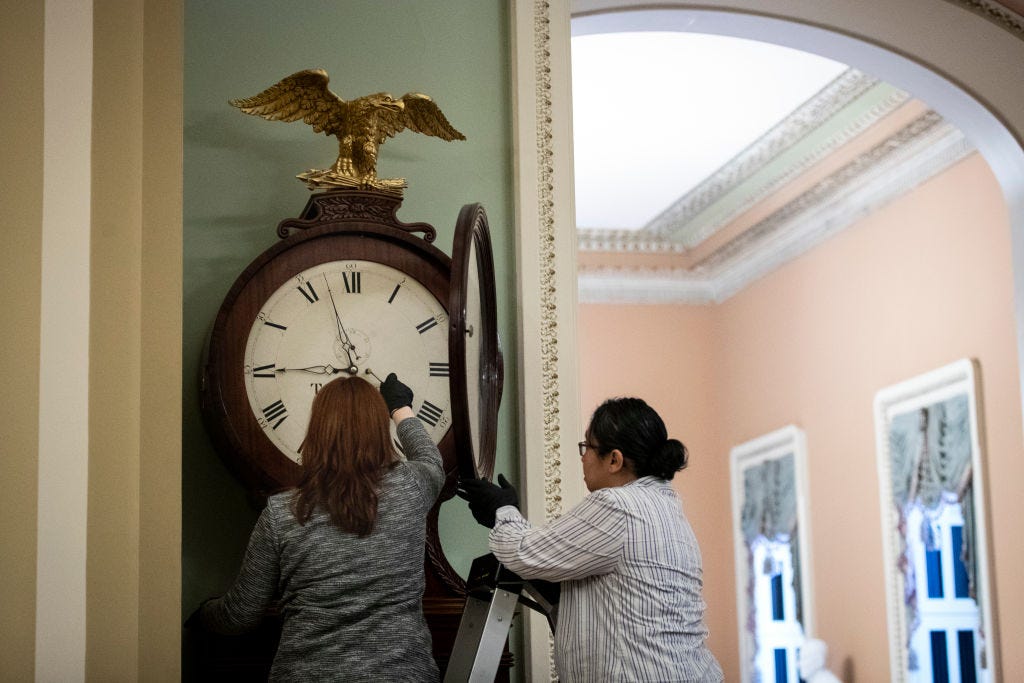 Pres. Joe Biden won't say what time he prefers. Smart politically, but frustrating when trying to get a bipartisan bill passed.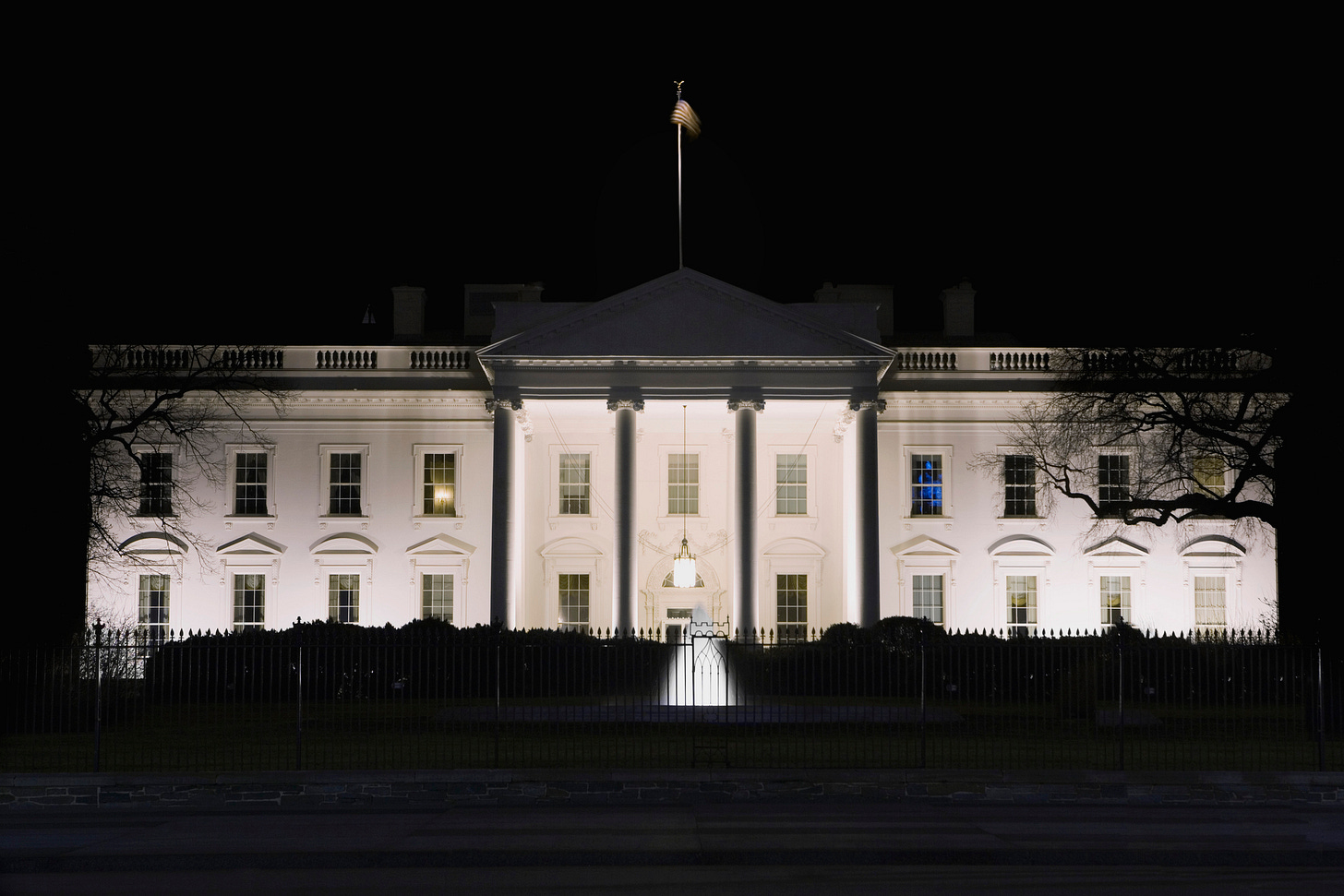 You vote
I expect you all voted to end the clock switching, so now we need to decide which time is best and who's to blame for changing the clocks every six month:
If you picked the standard time in the poll, please explain in the comments why you prefer it so that the rest of us can try to understand. 
My friend Mary referred to the time change this weekend as "the end of all good things each year." She said her whole family dislikes "this part of life."
I also take the fallback day personally, like someone is out to hurt me by ending summer with such a harsh twist.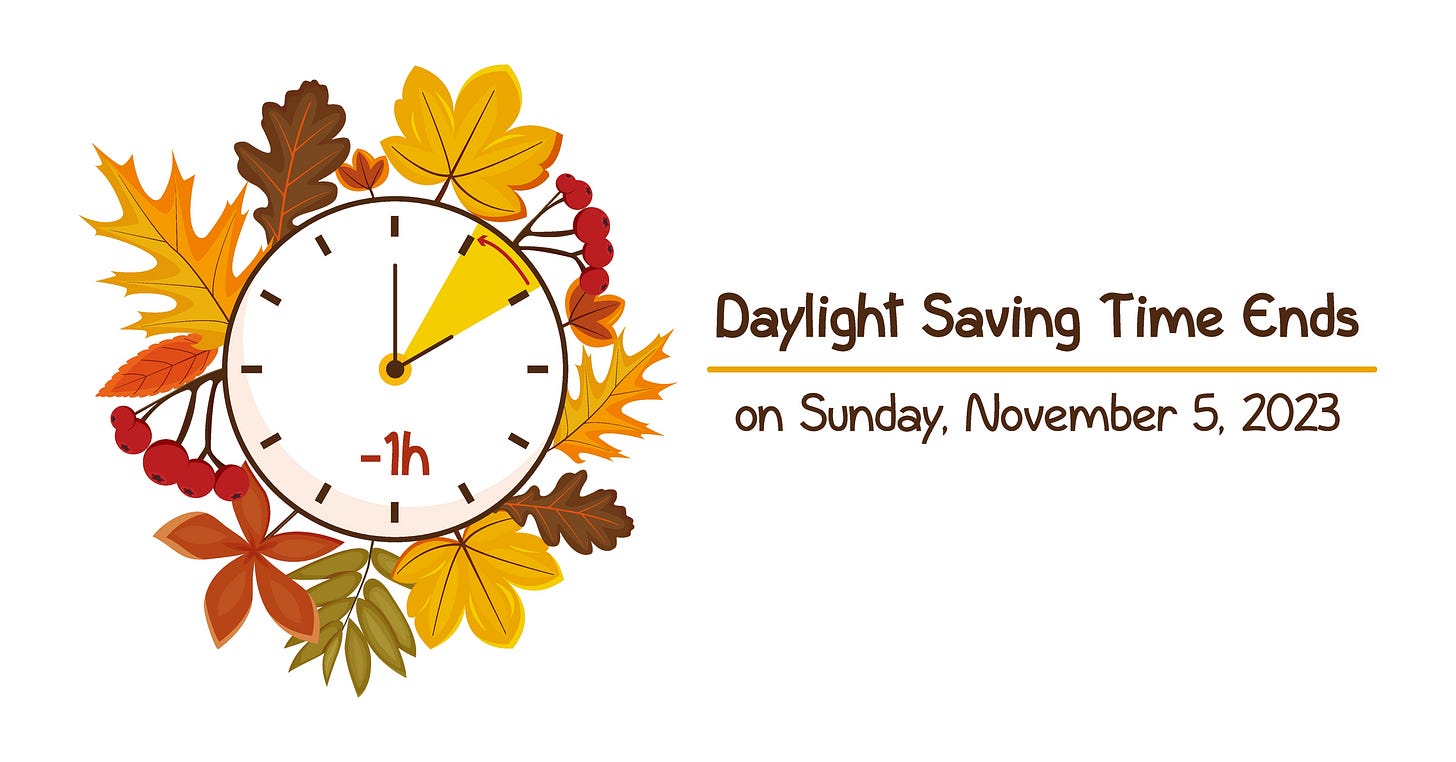 We the people need to take the lead on this issue. We should demand all the presidential candidates state their position about Daylight Saving Time before election day 2024. I will not vote for anyone who wants dark and gloomy winters to last forever.
We also need to get engaged by calling or emailing our representatives on Capitol Hill to tell them to give us back the hour of sunlight in the evening. 
Also, please share this meme that I made for all the people who refuse to learn that Daylight Saving is singular. It's not a bank! See here: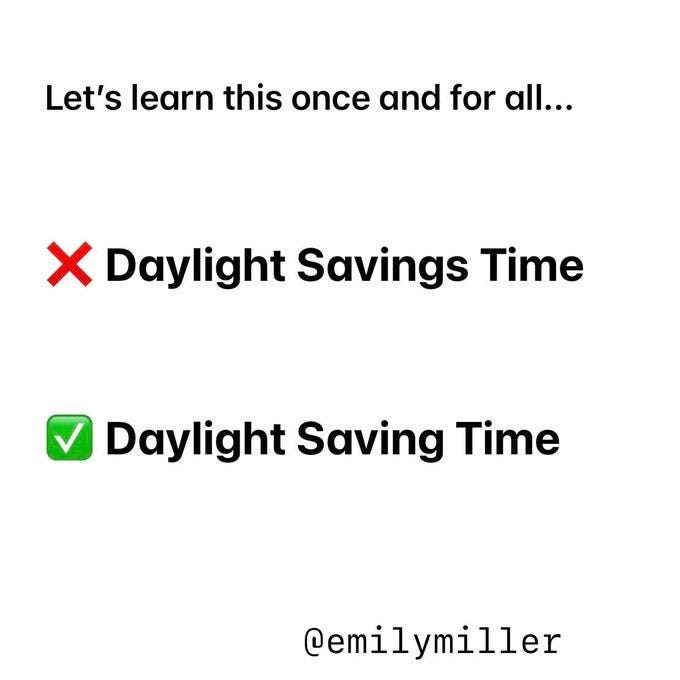 Emily Posts News is a reader-supported publication — no ads, no sponsors. To receive new posts and support my work, consider becoming a free or paid subscriber.